London is short of space, and dormer loft conversion is the most popular option to create an extra living space. The goal is to make the most of the underutilised below-roof space and add value to your home. Some great dormer loft conversion ideas can offer natural light, a wide range of dormer windows, cost-effective and new dormer conversions can convert it into en suite.
A dormer loft conversion refers to a structural extension often containing a roof window that projects vertically from an existing sloping roof. With a dormer, you can transform your attic into ensuite or existing roof into functional space.
This is because having a dormer loft conversion is one of the cost-effective ways to create additional headroom and floor space for your home. There is also natural light thanks to the dormer window. Some of the common types of dormer loft conversions include the following:
Flat roof dormer – it has a single flat plane roof that's almost horizontal although slightly slanted to allow rainwater runoff.
Gable dormer or dog-house dormer – the roof has two sloping planes that are supported by a vertically rising frame.
Hipped roof dormer – It consists of three sloping planes of a hipped roof that converge at the dormer's ridge.
Shed dormer – It features a single flat plane roof that slopes in the same direction as the main roof but at a shallower angle.
One great thing with dormer loft conversions is that they are versatile. They can be constructed on different styles of homes, from terraced houses, end of terrace, semi-detached to detached houses. A dormer loft conversion gives you resourceful property space that you can use for different purposes.
The type of house, size and style of the extension are a significant determinant of the additional space your dormer loft conversion might result in. A dormer loft conversion allows for seamless fitting of the new staircase with the already existing one. The existing roof shape is also crucial in determining the type of dormer for your roof extension.
What type of dormers can you Build
The box dormer is among the most common style of dormer roof conversion for a property. It is straightforward to build, and it creates more usable space in the loft compared to the other dormer types. With this type of dormer, the roof is flat, and the walls are either timber-framed or clad or with material such as tiles or slates.
Once the box-like structure is added to the existing roof, the walls sit at a 90-degree angle to the floor. To allow the flow of rainwater, the flat roof is slightly slanted, and roof membranes used to prevent any leakages. The box dormers are also great because they provide adequate space for larger roof windows and ventilation.
Dormer tiles or slates
Timber weatherboarding
UPVc Cladding
Glass Reinforced Plastic (GRP)
Zinc Cladding
Render Finish
Interested in what dormer cladding materials you can put in your loft?
A full dormer is an excellent option for many lofts conversions as it offers more head height than a gabled dormer would. With this type of conversion, you will have floor space to utilise and adequate ceiling height.
With a full dormer, you can turn your loft conversion into a master bedroom that is fully equipped with a dressing room, sound insulation, bathroom, and so much more. If there is no other window, you can use the dormer window as your escape window. With this, you will have to put a ladder nearby in case of any emergencies.
Ambient lighting is another advantage that comes with having a full dormer. Different types of dormers on houses allow for different window sizes. With a full dormer for your loft conversion, having large windows will be one of your advantages. This will, in turn, provide for adequate ventilation in the house.
Having a flat roof for your loft conversion guarantees you more headroom, straight walls and flat ceilings. This roof is also relatively affordable to install compared to the others such as the one for a gable roof. Although having a flat roof for your dormer may not be the most aesthetic option, it has the most to offer in terms of having more floor space and headspace for your property.
The total price of a dormer loft conversion is between £32,000 – £50,000 mark. Which excludes dormer windows cost and VAT
Before deciding on whether to have a dormer loft conversion, the cost of loft conversion is one of the things you have to put into consideration. The number, type and design of dormer loft conversion are significant in determining all the costs that you should factor into your budget.
You also need to factor in other costs such as stairway additions, roof lights installation, plumbing system, fixtures, fittings, design fees and so on. Depending on the size and scope, the cost for a dormer loft conversion ranges between £ 30 000 to £ 50 000 (excluding dormer windows cost and VAT). The average price, therefore, stands at around £45 000.
Before any dormer loft conversion, you'll need to have plans drawn by a professional architect in London or surveyor. Depending on where the building is located, the other loft conversion cost that you may incur is the planning permission cost which goes for approximately £172 in England, UK.
Having your dormer loft conversion inspected by the local authorities costs between £ 400 to £ 800. If you live in a terraced house or semi-detached property, then you might need a Party Wall Agreement. It requires your neighbours to agree to the work going on.
You are liable for any damages on their property as a result of the ongoing work as well as paying for their surveyor. These are just a few of the costs that you'll need to consider as you think of having a dormer loft conversion.
The cost of a dormer window is among one of the essentials when it comes to loft conversions costs. For a dormer loft extension, a dormer window is the best way to introduce daylight and extra headspace for your property. For those loft conversions with minimum space, there is the option of having a small dormer loft window. Regardless of the size, you'll still have to incur a certain cost.
Adding a dormer window can cost from as low as £ 15 000 to around £ 60 000. The smaller the window, the cheaper it is. The type of materials used also play an essential part in determining the cost of the window. For instance, when money is no object, bespoke dormer windows can add appealing features to the nature of your home. Give it an outstanding first impression.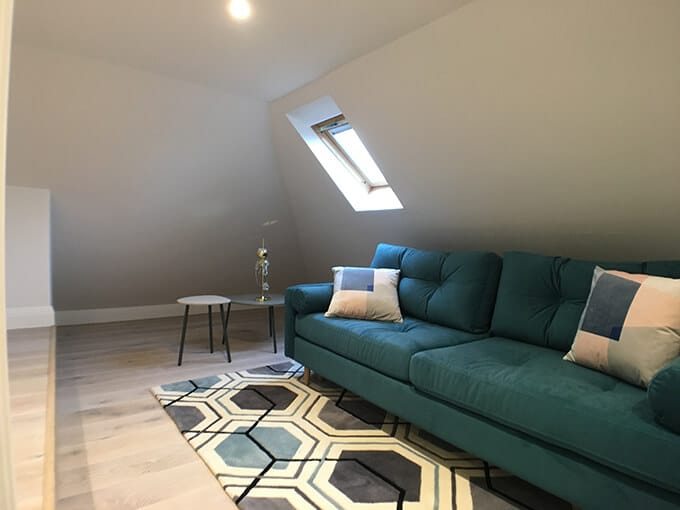 Before constructing any loft conversion with dormer, you need to ensure that everything necessary is in adherence to the building regulations. Constructing any dormer loft conversions does require planning. You'll need to know whether wanting to add a dormer to existing conversion is allowed or not.
In most cases having an additional dormer loft falls under permitted development except under special situations. You need to know if you require planning permission. Below are some of the circumstances where you will need to have planning permission for your loft convert:
If the building is in a conservation area – in most areas, if the building is located in a designated area, then the local authorities tend to try and preserve the appearance of the place.
If the volume exceeds the set limit – if the volume of the additional unit is set to be more than the limits of the permitted development, then acquiring planning permission is necessary.
If the height of the dormer will be more than that of the already existing roof.
If the proposed dormer loft conversion includes any balcony or raised platform
If there are any bats in that building/loft. Being a protected species, one needs a licence to carry out any work that may disrupt their welfare.
If the materials used to construct the loft conversion are not the same as the material for the old structure.
For you to avoid any problems during construction, It is advisable to follow any building regulations. Consult with your local authority to know whether your building is in a conservation area or if you require planning permission.
If you are planning to make the most of your loft space, we have seen several ideas and tips that you can implement. There are also different types of loft conversion and designs that you can consider. We also see that having a dormer conversion is one of the effective ways to utilise your floor space and make the most of the available headspace.
From the different cladding options looked at, you know that there's a variety to choose from. With our team of professions, none of that will be challenging because we will help you choose the design that suits you best.
Dormer